One of the most difficult obstacles for an amputee is regaining the feeling of being normal. The problem is unavoidable; their body has become asymmetric, and people will be notice.  The prosthetic leg below aims to ease both the physical and emotional transition an amputee goes through after losing the limb.

Through its abstract biomimicry, the prosthetic also becomes an extension of the amputees style and personality. People are going to stare, but rather than staring in discomfort as they might have before, they will look on with admiration, amazement, and maybe even jealousy.

Below: The Ecko Unltd. Prosthetic Leg. Designed for a bicycle messneger/graffiti artist from New York City.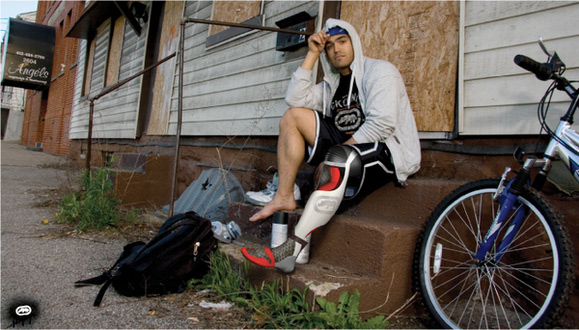 Research was done looking into the lifestyle of the amputee.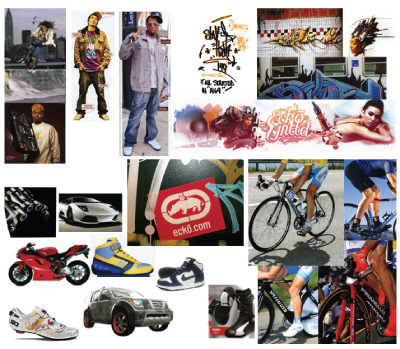 Rather than trying to replace the leg with a look alike, the ecko prosthetic abstracted the musculatory structures of the leg, using their forms in combination with ecko branding to fit the amputee's personal style.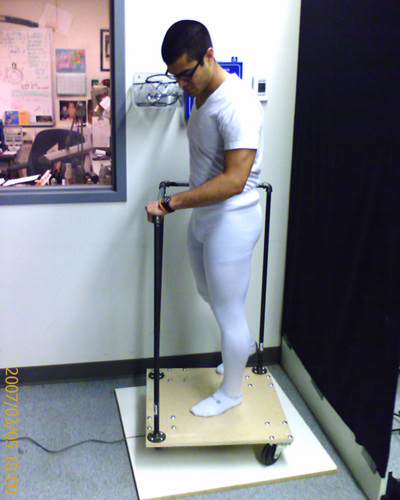 The leg is built from a mirrored 3D scan of the amputee's still intact leg using point-cloud data. Then the parts are 3D printed to get the biomorphic shapes of the prosthetic.